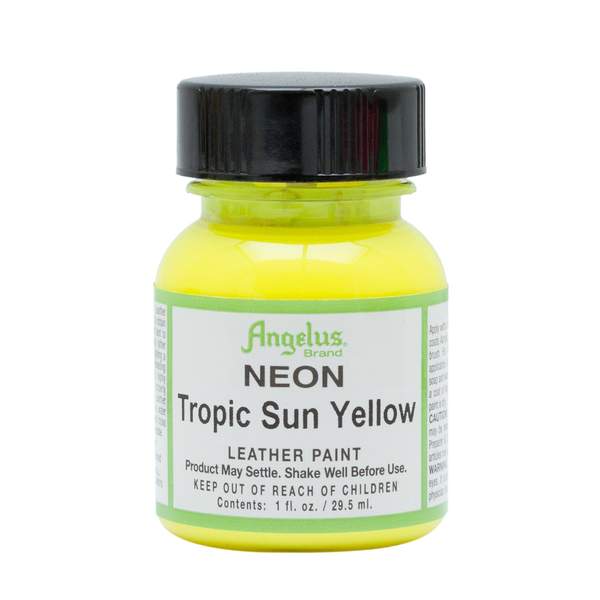 Angelus Leather Acrylic Paint will not crack or peel when prepped and applied pr
operly to your custom sneakers. Once completely dry, Angelus Leather Paint will be completely water proof. Our Paint is water-based for easy clean-up and is mixable for countless custom colors.
- Angelus Neon Paints are semi-translucent, therefore an even base coat of White Paint is always recommended.