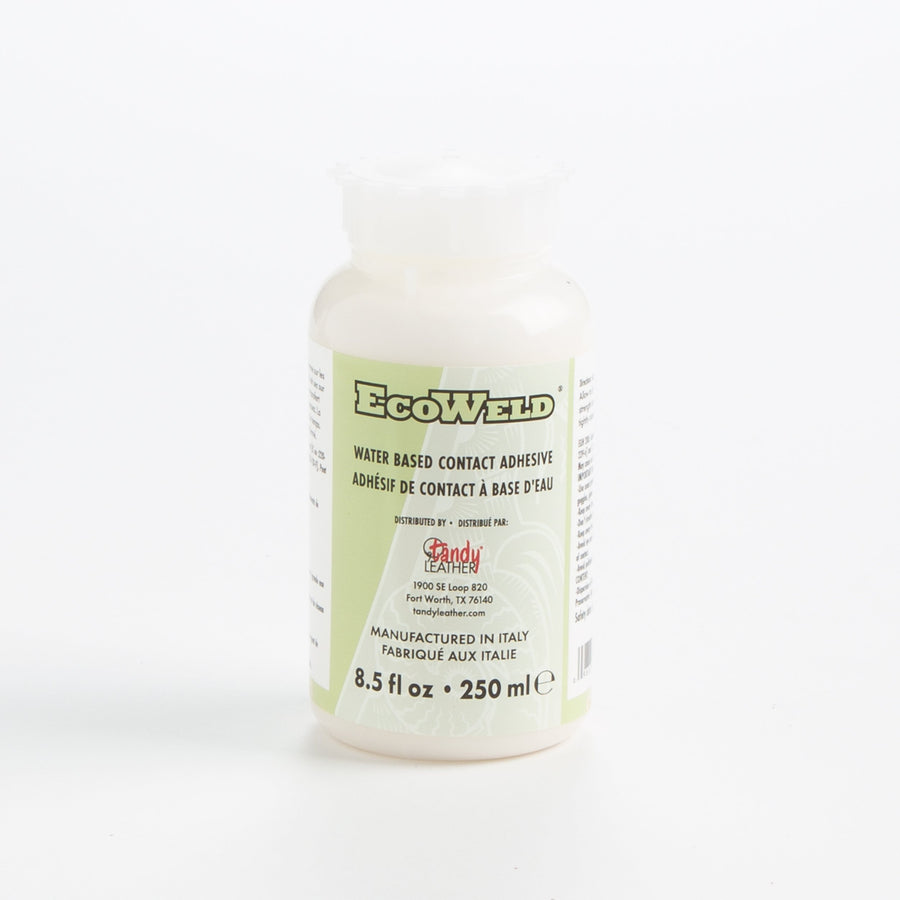 This premium, non-toxic, water-based adhesive is specifically designed for the manufacturers of fine leather goods. This amazingly strong contact adhesive is ideal for bonding various types of leathers including bags, shoe uppers, wallets, heels and orthopedic insoles. This adhesive utilizes the same basic application methods as solvent based cements, with the additional option of spray application.
Directions: Apply an even coat to both surfaces. Allow to dry until tacky. Press together. Bond strength increases over. Keep container tightly closed. 
Disclaimers 
This product will not work properly after being frozen and may freeze during shipping if sent to a cold climate.