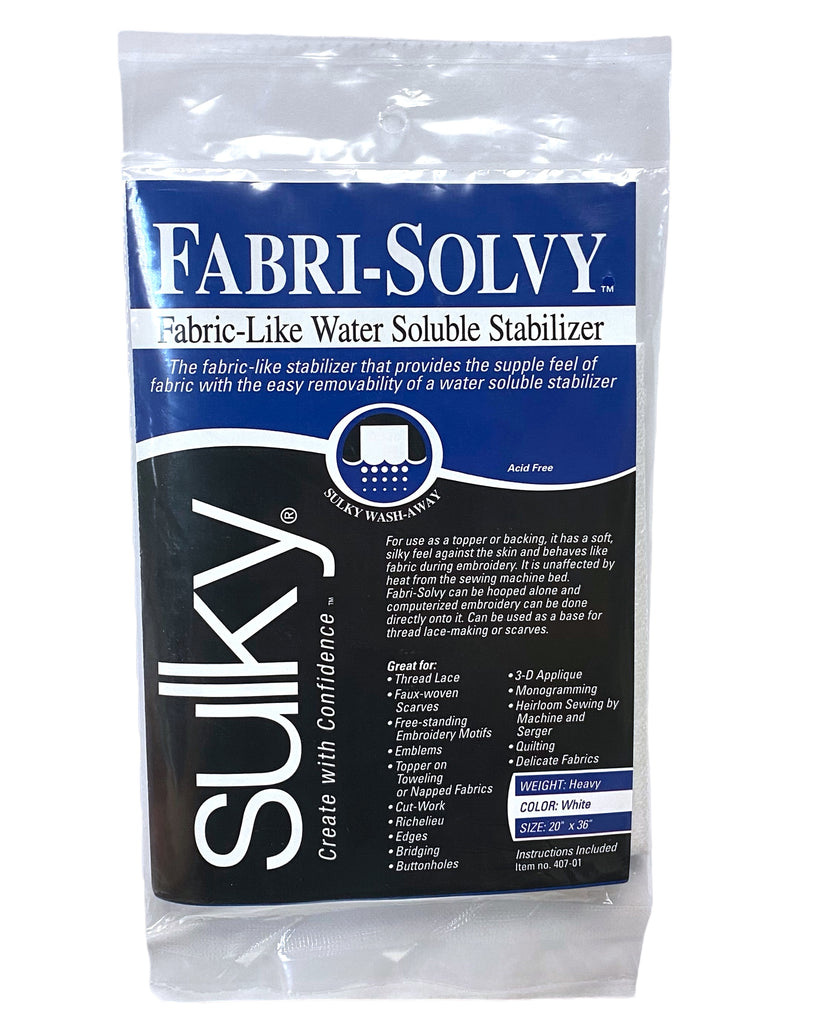 Fabric-like stabilizer that provides the supple feel of fabric with the easy removability of a water soluble stabilizer.
For use as a topping or backing. It has a soft, silky feel and behaves like fabric during embroidery. 
- ideal for hand and machine embroidery. 
Includes 1 white sheet size 20" x 36"